About Accident Resolution Group
Paula S. Stamp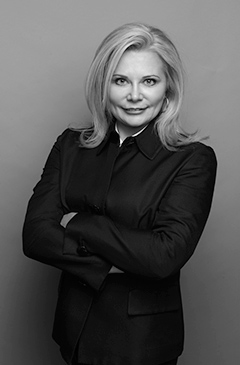 Paula is the founder and Director of Operations/President of Accident Resolution Group, Stamp & Associates PC (ARG). In addition, she is the Marketing Director for Patey Law Group (PLG). We proudly service clients from 4 locations in Ontario.
She is an active member of the Law Society of Ontario and the Ontario Paralegal Association.
As a graduate of Centennial College, she is a member of the advisory committee to the Law Clerk/Paralegal Program at the College. She has appeared regularly as a panel member for the LSUC, Continuing Legal Education, Paralegal Society of Ontario and Centennial College.
She is a past recipient of the Crystal Award for Inspirational Woman, an award that honours women who have made outstanding achievements in specific fields and in doing so have contributed to their community, business, friends and/or family. Paula is a past recipient of Centennial College's Alumnus of Distinction Award and nominee of the Colleges Ontario's Premier's Award for achievement in business.
Paula is passionately committed to fundraising for Autism Speaks Canada. In 2008 she founded Team CJ and participates annually in the Walk for Autism. She is also the founder of "Under The Big Top for Autism" Annual Gala – www.autismgala.com. Team CJ has won numerous awards as Canada's top fundraising Team and has raised over $500,000.00 that directly benefits the Autism Community.
She is the founder and donor of several scholarships and initiatives that benefit; the legal community, college graduates and aboriginal youth/women.
Paula has been practising for over 20 years.
CONTACT:
Email: stamp@accidentresolution.com
Tel: 416-657-4057 Ext. 301
---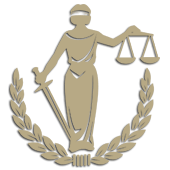 ACCIDENT RESOLUTION GROUP ("the Firm") was established by Paula Stamp with the commitment to provide excellent and affordable services to clients throughout Ontario. The firm is a Professional Corporation that provides legal services in the Province of Ontario, that are permissible by the Paralegal Licensing granted by the Law Society of Upper Canada.
We specialise in the area of Insurance Claims with a strong emphasis on claims involving Motor Vehicle Accidents. Our staff's ability to speak 10+ languages allows us to represent many diverse communities.
Honesty and perseverance are the principles of the Firm. We are a group of professionals who have accomplished success with our ongoing hard work and commitment. We are distinguished from the rest not only by our honesty and perseverance, but most importantly by our ability to negotiate claims.
Our Commitment to "YOU"
Our commitment to our Client is to minimize the stress and worries associated with their claim by providing excellent services. Our many years of experience provides us with the knowledge to understand the complexities involved in a Motor Vehicle Accident or other Personal Injury claim. By working on a one on one basis, we make sure that we meet the specific needs of your case. A member of our office will walk you through the entire claim process and clarify issues that may arise. Most importantly, we ensure that our clients receive immediate medical support and entitlement to financial compensation/benefits.
Why choose Accident Resolution Group?
At Accident Resolution Group our staff is well trained to assist you with your claim. We are one of the largest Accident Benefits Paralegal Firms in Canada. We understand that an accident can take a lot from you and know that injuries caused by an accident may have a negative impact on your life emotionally, financially and physically to you and your family, as well. Therefore, it is important that you choose a reputable Firm who has earned the respect of their clients as well as the respect of the Insurance Companies.
To learn more about our services, please contact us for a free consultation at 1-800- 973-4209 or email us at info@accidentresolution.com